DESCRIPTION
Here we have a jaw dropping, eye-catching, awesome and powerful mad rat mascot logo that will fit well in any great gaming clan, eSports team, YouTube channel, Twitch channel or gaming stream brand. This amazing and stylish team mad rat mascot logo design is designed with an mad looking scientist in his laboratory with some really evil eyes!
This is a great laboratory scientist mascot gaming logo for sale that stands out amongst the crowd and represents your brand with power, strength and professional look. Team logos are very popular but finding such a unique and stylish team logo for sale is extremely hard. This amazing esports team logo for sale is all about the horror, suspense and thrills.
POSSIBLE USES
This one off iconic and jaw dropping mad rat esports logo for sale can be used for eSports team, YouTube channel, Twitch channel, gaming stream, game development, apps, app, app development, gaming shop, retail, gaming website, gaming blog and much much more.
We will customize the logo to your needs instantly and provide lifetime support at no extra cost when you choose our logos to buy online, so grab this amazing logo for sale now before it's gone.
✅ Any file format available
✅ One-off logo, Sold only once
✅ Full Free Customization
✅ Logo File Ready To Download Instantly Upon Purchase
Buy this one off mad rat mascot logo for sale now before it's gone!
Summary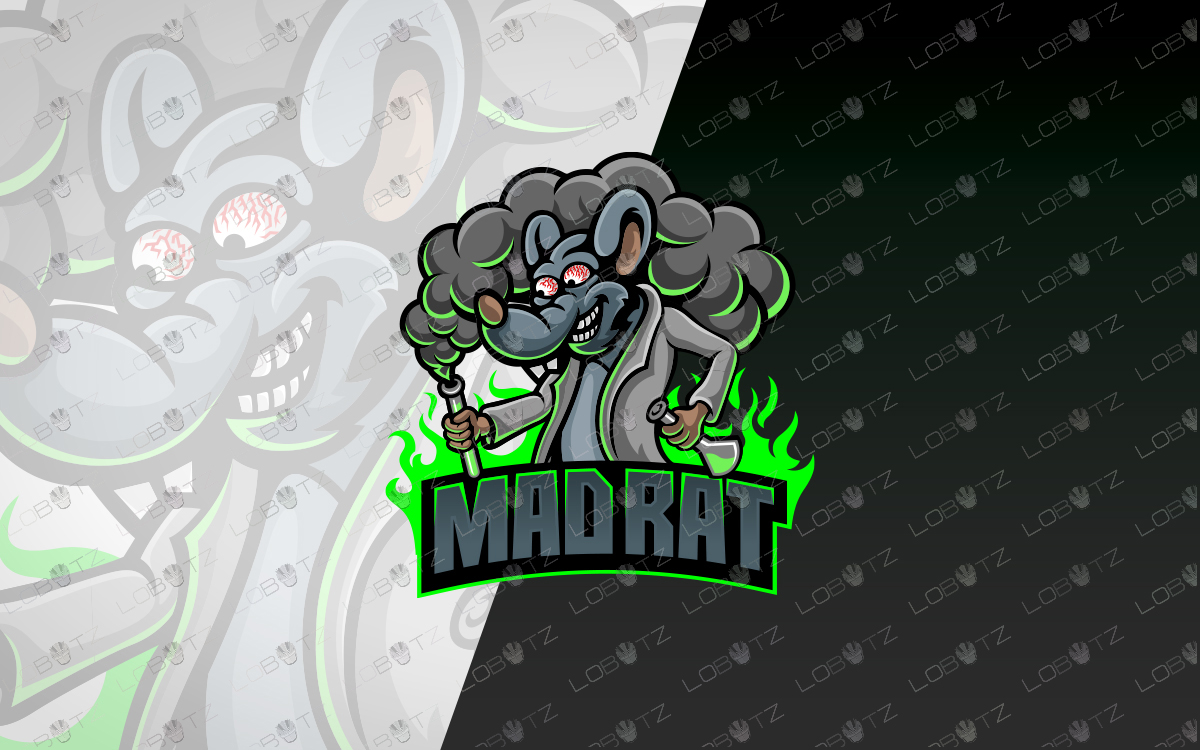 Author Rating





Brand Name
Product Name
mad rat mascot logo laboratory scientist mascot logo
Price
Product Availability
COPYRIGHT INFO
Lobotz.com reserves all rights. Rights will be transferred to the client on purchase.
---
TAG : amry, army, bargain, bodyguard, buy logos, cheap, chemistry, clan, clan logo, clan logos, crazy., creative, croocked, doctor, eps, esport logos, eSports, eSports logo, evil, Exclusive, gaming, gaming logos, ghost, gun, hitman, horror, hospital, knife, lab, Laboratory, logo, logo for sale, logos, logos for sale, mad, mascot, mask, mental, military, premium, rat, science, scientist, security, sniper, snipers, soldier, soldier esports logo, soldier esports logos, soldiers, sports, strong, strong logos, stylish, surgeon, syringe, team, team logo, team logos for sale, thrill, trendy, twitch, vector
CATEGORY : Animals Logos, Business Logos, Characters Logos, ESports Logos, Gamers Logos, Gaming Logos, Mascot Logos, Misc Logos, Sports Logos, Strong Logos
CREATED: August 9, 2018
Logo Designer: ESPORTS